CONTACT HELEN KOUBEK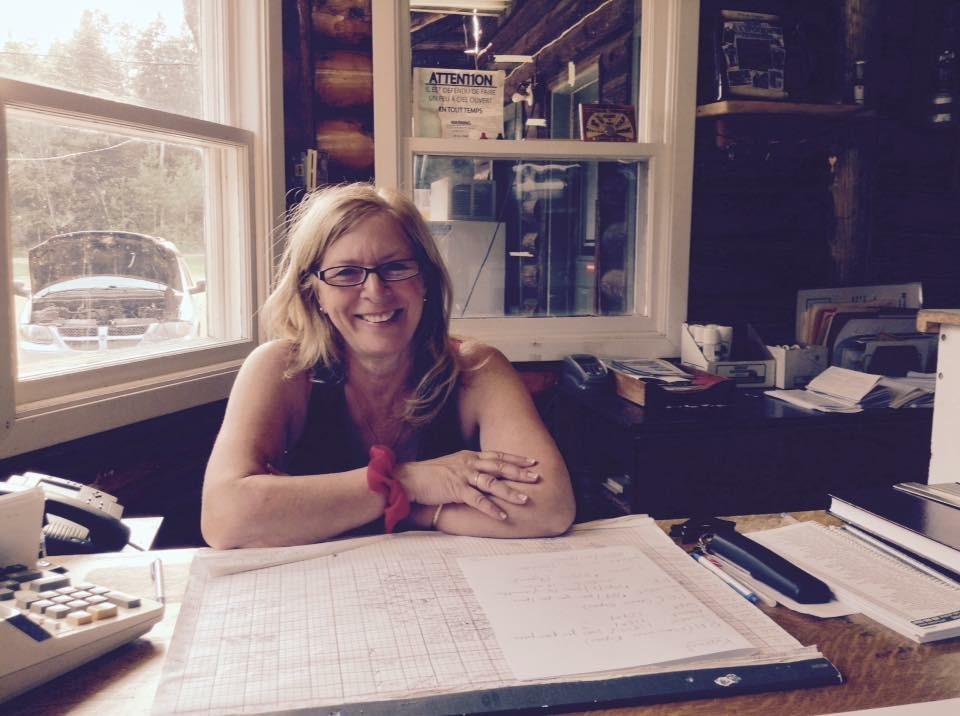 Mastigouche Outfitter Center Ltd
10 Lac la Chute, P.O. Box 420

Mandeville, Lanaudiere
Québec, Canada
J0K 1L0
(450) 835-2533
www.pourvoiriemastigouche.com
Mastigouche Outfitter Direction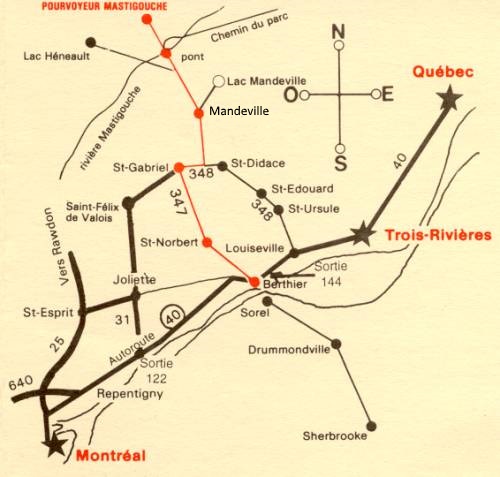 From Montreal or Quebec city
Take Highway 40 East (Montreal) or West (Quebec),

Take exit 144 towards the road Gilles Villeneuve Qc-158 in Berthierville,
Follow the signs towards St-Gabriel-de-Brandon QC-347 North.
St-Gabriel-de-Brandon to the Outfitter
Once at St-Gabriel-de-Brandon, follow directions for Mandeville QC-348 East,
Turn left on chemin Beauparlant road, Continue on Rang St-Augustin.
At Rendez-Vous depanneur, turn right on 20th Avenue and continue on rue Desjardins
At the heart of the village of Mandeville,
at the post office, turn to the left on St-Charles de Borromée
and follow the indications to Pourvoyeur Mastigouche,
 and continue towards on Rang Mastigouche, and continue on Chemin du Parc,
You are at 5 km of off-road to the outfitter
Continue straight forward on Chemin du Lac des Chutes
crossing the bridge and taking the off-road,
Continue on Chemin du Lac des Chutes and at the Domaine LeBlanc,
turn right and cross the little wooden bridge
and continue on Chemin du Club, becomes Chemin du Pourvoyeur,
Turn right, Enjoy, you are arrived at the Mastigouche Outfitter.
GPS informations
46°27'56.5″N and 73°23'59.0″W
---
Request for Information's or Comments
THANK YOU !!!